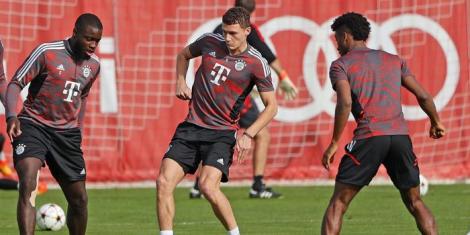 The Bundesliga is one of the most followed football leagues in the world yet very few fans have a clue why it has not resumed since Sunday, November 13, 2022.
All the other top European leagues including French Ligue 1, La Liga, and the Premier League resumed before the New Year but the German top-tier league is yet to resume over two months since the World Cup break.
Werder Bremen midfielder Leonardo Bittencourt described it as one of the longest breaks.
Also Read: Manuel Neuer to Miss Rest of Season
"That was the longest winter break we've ever had in the Bundesliga. It was unusual. All the more reason for us to be happy now that it's starting again," he stated.
According to the Bundesliga official website, the league is yet to resume due to two main reasons.
Very low temperatures
The league usually takes a month's break in the middle of the season due to the low temperatures witnessed during winter. 
"Every season the Bundesliga takes a break in the middle of winter – rather obviously called the winter break – where the league shuts up shop for several weeks and fans long for the return of their weekly Bundesliga fix.
"Perhaps in a more practical sense, though, it also comes down to the simple fact of the weather. 
"With average January temperatures below freezing across Germany, it makes sense to take a breather when snowballs are easier to kick than footballs, and to stage games might require ice skates rather than studs," part of the statement read.
The 2022 FIFA World Cup
The winter break in the past took four to six weeks, however, this season it was extended because of the FIFA World Cup Qatar 2022. 
"More recently, it's been about four weeks - sometimes less when the league needs to start late or finish early because of an international tournament in the summer. 
"In 2022/23, there's a hiatus of approximately two months because of the winter World Cup," Bundesliga explained.
The league is expected to resume on Friday, January 20, with a mouthwatering fixture between RB Leipzig and multiple champions Bayern Munich.
Also Read: Bundesliga Tax: A Look At The Multimillion World of German Transfers