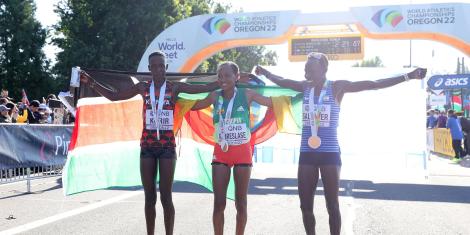 World Athletics on Tuesday, January 24, announced a social media programme for content creators who have a passion for sports. 
The Athletics body announced it was searching for individuals to create TikTok, YouTube and Instagram content for its platforms. 
It was also highlighted that the chosen individuals will receive payment for the work done during the World Athletics Championship in Budapest. 
Also Read: 2023 Kip Keino, Sirikwa Classics Dates Confirmed 
Among the type of content being looked for by the World Athletics include competition hype videos, talking heads, opinion pieces, competition reviews, athlete fan cams, memes and statistical analysis among others. 
To apply for the programme one is advised to visit the World Athletics website. 
The deadline to apply is February 28, 2023, with those eligible to apply being 16 years and above with no upper age limit. 
One can apply for the programme from any part of the language with English not having to be one's first language. 
"You need to ensure you either owns the content or, if you use any third-party content, you have permission from the rights owner to do so," part of the announcement read. 
World Athletics also assured the content creators of displaying their work on its channels and help them grow their platforms. 
 "All content that appears on World Athletics channels will be tagged, credited or set as a collaborative post with your own account," the World athletics statement read in part. 
Also, another benefit that one will get is having access to World Athletics archive footage to aid content production.
Also Read: Kipchoge, Kipyegon Bag Sports Personality of the Year Awards