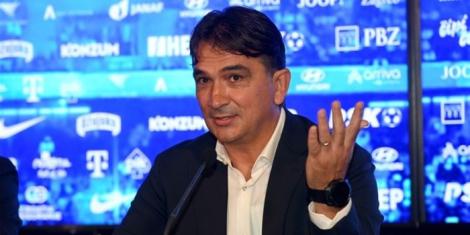 Croatia head coach Zlatko Dalic boycotted The Best FIFA Football Awards citing the absence of some of the players among the nominees
The award ceremony which took place on Monday, February 27, saw Argentina's captain Lionel Messi win the men's award.
According to Dalic, despite Croatia playing back-to-back FIFA World Cup semifinals its players were far from any personal awards.
Also Read: David Alaba: Why I Voted for Messi in 2022 Best Fifa Football Awards
"I am disappointed with FIFA's attitude towards the Croatian national team because I believe that we deserve greater respect for the results we have achieved in recent years.
"We are the only national team among the top four in the World Cup last year and among the top four in the Nations League," Dalic lamented in a statement. 
According to the Croatian tactician, his team stunned the entire world with a victory against favourites Brazil and there deserved recognition from FIFA considering they were the only ones to win two medals from two consecutive World Cups along with France. 
"We managed to beat France in Paris, Denmark in Copenhagen, kicked Brazil and Belgium out of the World Cup, in 23 games after the Euros we lost only twice," Dalic's statement continued.
Dalic highlighted the missing names of Mateo Kovacic, Josko Gvardiol and Dominik Livakovic in the list while at the same time questioning his exclusion from the FIFA list. 
"Among the five proposed coaches that I highly value are also three national team managers, but none of them won the Nations League nor a World Cup medal. With great respect for the success of Morocco and their coach, Croatia has a draw and a victory in the bronze medal games," Dalic added.
Dalic noted that the situation would have been different if English, Brazilian, Spanish, German or Italian players and coaches achieved similar results as Croatia.
Also Read: Olunga Proud Despite Humiliation at AFC Champions League Semis