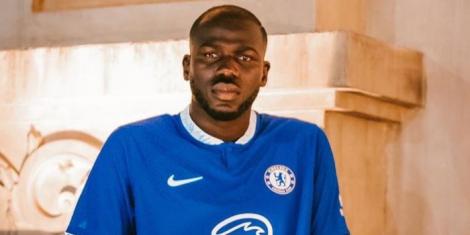 Senegal Captain Kalidou Koulibaly has criticised Napoli Owner Aurelio De Laurentiis for disrespecting African football. 
This is after the Napoli owner revealed that the club would never buy African stars unless they sign a legal document accepting that they will not take part in the African Cup of Nations (AFCON) Tournament. 
The Senegal captain is now a Chelsea player after Napoli sold him during the ongoing transfer August 2022 transfer window. 
Also Read: Napoli Owner Aurelio de Laurentiis Won't Sign African Players Due to AFCON
"It's up to him. The most important thing for me is respect for everyone. I always respect everyone. 
"We have to respect the national team too. You can't talk about an African team like that, I think. You have to respect as you do other national teams. As captain of Senegal, I think it's not a good way to talk about the team, but I respect what he thinks. If he believes that the team can play without African players, it is up to him," Koulibaly stated. 
Koulibaly acknowledged that during his time at the Italian club, Napoli struggled when he was away for the African competition.
He also added that not everyone at the club had the same idea as the Napoli owner. 
"But I think not everyone at the club has the same idea that he has. I know everyone out there, I know the fans and the fans don't think that way. It's up to him, but it's not an idea of the city's community, because the city is really respectful. It's what he thinks, not what you think." in which the city or society thinks of it," Koulibaly added. 
The new Chelsea defender noted that has was never denied an opportunity to represent his country.
"Nobody can tell me not to go to my national team. I have so much love for my national team, my country and the people I play for. If Someone told me not to go there, this is the only time I will fight with someone," he added.
Also Read: Major Boost for Pogba Ahead of 2022 FIFA World Cup