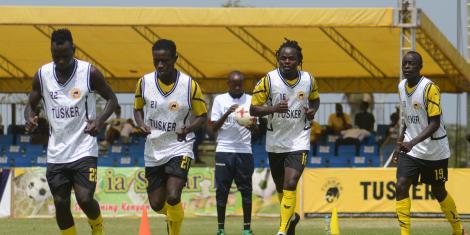 The Football Kenya Federation (FKF) Transition Committee has postponed the Kenya Premier League (KPL) indefinitely until a date is announced.  
In a statement signed by the committee's chairperson, retired General Maurice Oyugi, the resumption date was postponed after clubs requested time to prepare for the season. 
The committee met with the outgoing sports Cabinet Secretary Amina Mohamed on September 29, where it ratified the decision. 
Also Read: KPL League in Limbo as Clubs Take Stand on Nick Mwendwa, Amina Stand-off
"Please note that the kick-off of the 2022/2023 league season has been postponed to a date that will be communicated soon.  
"The committee has received several requests from clubs to postpone the league until the uncertainty surrounding the league is addressed," part of the statement read. 
In its statement, the committee noted that the league kick-off date will be communicated once all stakeholders agree on a way forward.  
This is the fourth time that the Transition Committee has announced the postponement of the 2022/2023 season. 
On September 21, 18 FKF Premier League clubs issued a joint statement noting that they would not take part in a league that has not been sanctioned by FIFA. 
The clubs had noted that if they played in a league that is not sanctioned by the world football governing body it would be a waste of investment and time.  
Kenya is currently serving a FIFA suspension for government interference in football after CS Amina Mohamed disbanded FKF in November 2021. 
Also Read: Details of Outgoing Sports CS Amina Mohamed's Meeting With FKF Team